5 tags
5 tags
8 tags
7 tags
4 tags
9 tags
8 tags
10 tags
6 tags
4 tags
6 tags
4 tags
5 tags
5 tags
4 tags
5 tags
7 tags
5 tags
5 tags
8 tags
9 tags
7 tags
5 tags
6 tags
House Made of Sticks and Stones
Clark Sanders began building his stone house in the northern Catskills when he was 19, with stones he harvested from tumble-down stone walls. http://www.nytimes.com/slideshow/2011/07/14/garden/20110714-STRAWBALE.html http://www.nytimes.com/2011/07/14/garden/in-the-catskills-building-stone-by-stone-bale-by-bale.html
13 tags
2 tags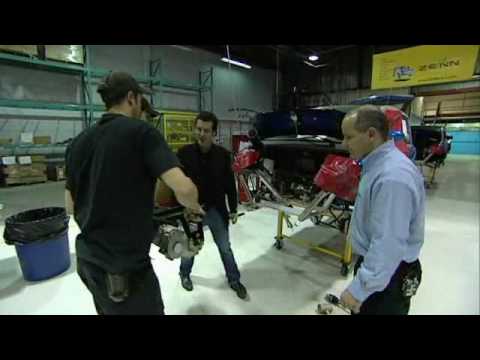 14 tags
The Garden of Margaret Kerr
The work of artist Margaret Kerr combines her lifelong interests in landscape architecture and textile design. In gardens throughout East Hampton, New York, she creates what she calls brick rugs — flat brick structures reminiscent in size, shape, and pattern of antique Persian and tribal Oriental rugs. Margaret first experimented with this art form in 1986 when she created a brick...
13 tags
9 tags
17 tags
6 tags
1956 Buick Centurion Concept Car
The 1950s & 60s brought about some amazing, futuristic concept cars.  Some notable ones were the 1956 Oldsmobile Golden Rocket, the 1954 Buick Wildcat II, the 1958 GM Firebird III, the 1964 Cadillac Cyclone XP-74, the 1955 Ghia Streamline X Jet Car, and the 1950 Buick LeSabre.  My favorite concept car of the Space Age, though, is the 1956 Buick Centurion.
14 tags
Modern Archaeology
Long before I found American Pickers on the History Channel, I was admiring the finds at Olde Good Things, ogtstore.com.  If you like architectural salvage and obscure relics, or love to re-purpose things like I do, check out this site.  Here are some examples:  
10 tags
6 tags
Adamson House Loggia
This classic Malibu home was built in 1930 for Rhoda Rindge Adamson and her husband, Merritt Huntley Adamson. The house shares its location with one of the most beautiful beaches in Southern California. The Adamson House is filled with many Malibu Potteries tiles; including an Oriental tile carpet made with over 600 tiles.  Located at the Malibu Lagoon State Beach (23200 Pacific Coast Highway in...
5 tags
8 tags
5 tags
13 tags
6 tags
13 tags
Steel-Bodied Graphite Grey 1955 Mercedes-Benz...
RM AUCTIONS ARIZONA, INC. Thursday, January 20, 2011 - Friday, January 21, 2011 LOT: 249 US CHASSIS NO: 1980405500601 ESTIMATE: $700,000-$800,000 AUCTION RESULTS: Lot was Sold at a price of $1,375,000 215 bhp, 2,996 cc overhead cam fuel-injected inline six-cylinder engine, four-speed...
24 tags
12 tags
HEINEKEN WOBO: The brick that holds beer!
Upcycling is a 21st century term, coined by Cradle to Cradle authors William McDonough and Michael Braungart, but the idea of turning waste into useful products came to life brilliantly in 1963 with the Heineken WOBO (world bottle). Envisioned by beer brewer Alfred Heineken and designed by Dutch architect John Habraken, the "brick that holds beer" was ahead of its ecodesign time, letting beer...